We, travel writers, often advise people to "disconnect to connect" — to unplug from technology in order to enjoy their vacation to the fullest. However, that doesn't necessarily mean totally ditching your devices and traveling like it's the 19th century. In fact, technology (when utilised wisely) can work to your advantage and make travel cheaper and more convenient. 
Travelling in the modern world, we could face a lot of stressful situations during our trip, from uncomfortable travel conditions to missing items. Thankfully, we've got a couple of travel apps, sites, gadgets, and tech lifehacks that can improve your overall vacation. 
From essential travel planning apps to tools that help you track missing items, we'll share 7 travel tech hacks that can help you avoid hassles and headaches. 
1. Book directly with a hotel and use their hotel app
Booked directly with a large hotel brand? If the hotel has an official app, make sure to download it to manage your reservations. Many large brands let you check in via app — the sooner you check in, the sooner your room will be ready. 
Having access to the hotel's app may also help enhance your experience. Several hotel apps provide recommendations on things to do, places to visit, and how to get around the city. Hotels, like this DCU accommodation, may also offer a seamless guest experience by allowing you to book a restaurant table, spa treatment, or other forms of service.
2. Score cheap flights with Google Flights
If you're using Google only for searching hotels, flights, tours, and travel blogs, then you might be missing out. The most powerful search engine in the world has a couple of apps designed for the convenience of travellers. 
Aside from Google Maps, which you might be familiar with, you should also check out Google Flights. This app is a great tool for scoring cheap airfare. You may plug in travel dates and destinations, then toggle on the option to track prices and receive email updates as soon as the prices go down — a signal to buy the ticket directly through the airline.
3. Use TripIt for staying organised. 
Are you someone who struggles to juggle multiple travel documents and itineraries? Keep your trip hassle-free by using several tools designed to help you stay organised. 
For organising itineraries, try using TripIt. We suggest creating a separate email account for trips. This app can scan your inbox for itineraries, hotel bookings, flights, and car rental reservations. After gathering these pieces of information, the app will compile them into an all-in-one itinerary presented as a neat, comprehensive timeline. 
With TripIt, you can easily check one place for your travel details and get a heads-up as things happen throughout your trip.
4. Obtain digital copies of your important travel documents 
It's always wise to have a digital backup of your important documents, like driver's licenses, IDs, boarding passes, and passports. Take pics and save them to the cloud or store them on a flash drive. 
If you're willing to go the extra mile, you can print photocopies and stash them somewhere safe in your luggage. You'll thank yourself for doing so, should you lose the physical and original documents during your trip
5. Track missing belongings with digital trackers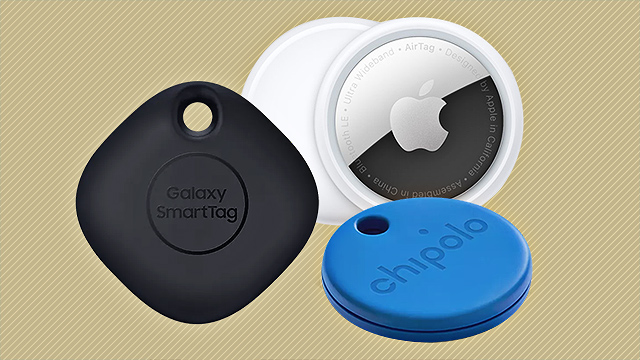 Due to the surging demand for travel and airport staffing shortages, the incidents of lost luggage have increased. It's also easy to lose other important items to theft or mishandling during your vacation. 
Back in the day, there was only little you can do to retrieve lost items. Thanks to wireless digital trackers, like Tile and Apple's AirTag, you now have a fatter chance of finding them. 
These trackers are miniature beacons that can be slipped into a piece of luggage. In the event your item is lost, the Tile or Find My app on your smartphone can pull up the tracker's approximate location on a map.
6. Carry a portable hotspot
Internet connectivity is crucial whether you're travelling for leisure or business. With this, it's wise to carry a portable hotspot, should your destination offers spotty wifi. 
If you have an unlimited data plan, you can turn your phone into a hotspot. You can also pick up a portable hotspot at your local mobile store.
7. Stream Netflix from your hotel
Say goodbye to paying extra for in-room movies — now, you can watch movies and series on your room TV with the help of your smartphone. 
Just take note that not all hotel TVs are the same. If your hotel has a Wi-Fi and your room has a smart TV or a flat-screen TV with an HDMI port, you can easily hook Netflix up to the TV directly from your phone, tablet, or laptop. 
Author Bio: Carmina Natividad is a foodie and travel buff who enjoys writing and sharing articles about travel and money-saving. You can count on her when it comes to hacks on accommodation, airfare, dining, and fun yet cheap ways to get around the city. To know more about budget travel and affordable hotel alternatives, visit DCU Rooms.