Want to know how to balance your classes in Hogwarts Legacy so you can easily defeat powerful enemies? Here are a few suggestions to help you get started.
Hogwarts Legacy has a big library with a lot of quests, characters, spells, and other things. As a new student at Hogwarts, it can be scary to think about everything that goes into doing well. You won't just be going to a normal Potions class every day. Instead, you'll be doing all the other work that comes with being a student and finding out about your hidden powers.
As a beginner, you might be wondering where to start and how to take on all the quests and challenges that seem to be everywhere. We have a few tips that will make your time in Hogwarts Legacy easier and let you enjoy everything it has to offer.
Unlock Floo Flames Often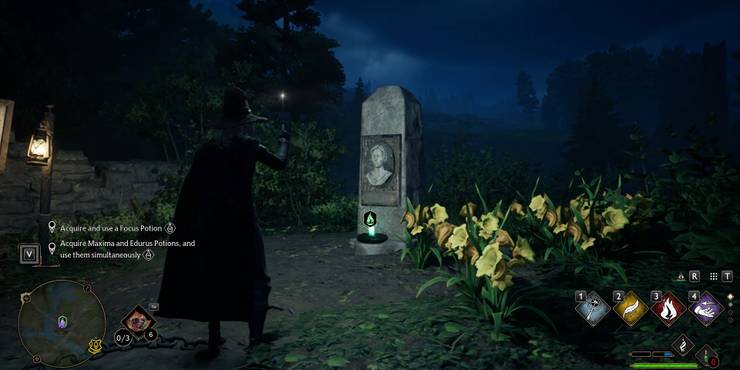 Hogwarts Legacy has a lot of ground to cover, which would be hard to do on foot. That's where Floo Flames come in. They are a handy way to get around the castle and Hogsmeade quickly.
As soon as you start the game, unlock Floo Flames as often as you can. This will make the rest of the game much easier. You won't have to worry about running between classes, and you'll be able to use the time you save to see more of what Hogwarts has to offer.
Check The Challenge Menu Frequently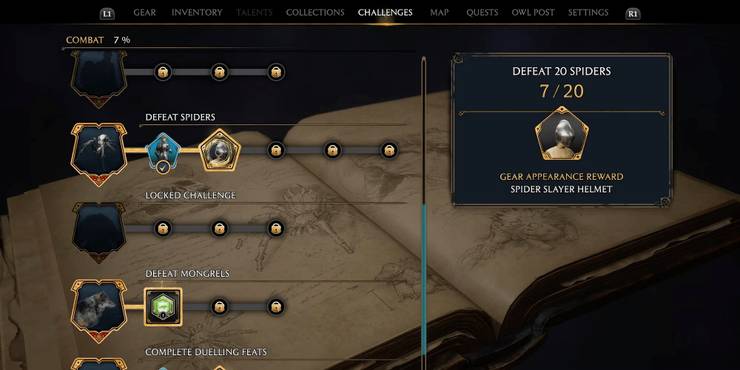 Taking on challenges is a great way to level up your character and get some great rewards. This means doing things like finding Field Guide Pages all over the map, finishing the Merlin Trials, killing a lot of enemies, and more. So, it's safe to say that challenges can teach you a lot.
Sometimes you'll finish a challenge without even realizing it. To get your rewards, you should check the challenge menu often. You can get some of the best equipment in the game here, so you won't want to miss out.
Open Every Chest To Gain New Gear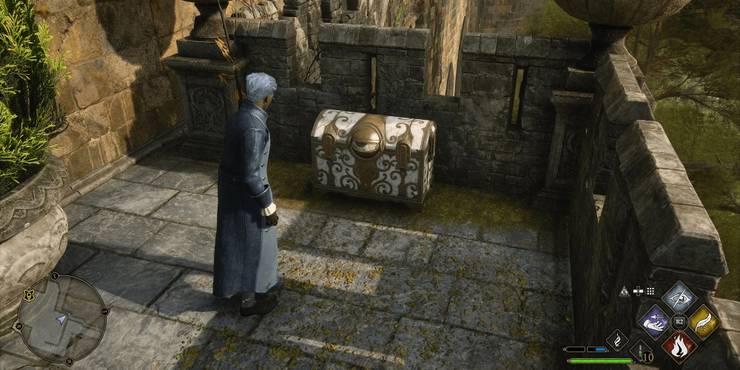 In Hogwarts Legacy, chests are very common, and they can hold some of the best gear you can find. The only problem with opening all of these chests is that some of them can be, well, kind of lame and only give you about 8 Galleon.
Even so, we recommend opening every chest you find because you never know what might be inside. We also suggest that you sell your old gear often to keep your slots open. When you start, you only have 20 slots. You can make a good amount of money from things you no longer need.
Utilize Stupefy & Ancient Magic Often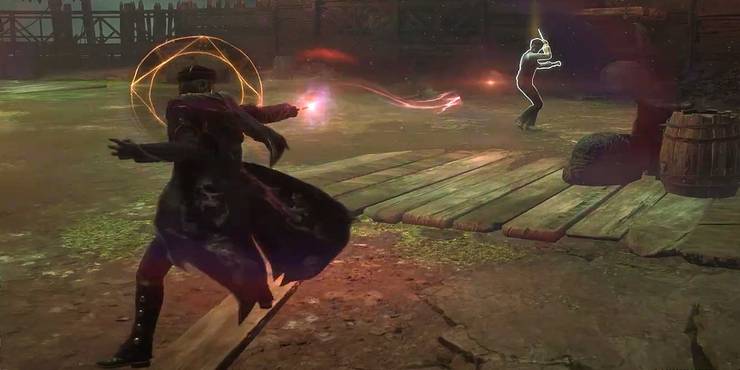 In Hogwarts Legacy, the first few spells you learn are some of the most important and useful.
After putting up a shield, you can use stun to stop an enemy's attack and easily knock them down, which can help you win the fight. Using Ancient Magic and Stupefy at the start of the game is the best way to kill enemies in one hit. Since your stats aren't much to brag about yet, Ancient Magic will help you get through these early battles.
Create Combos To Deal More Damage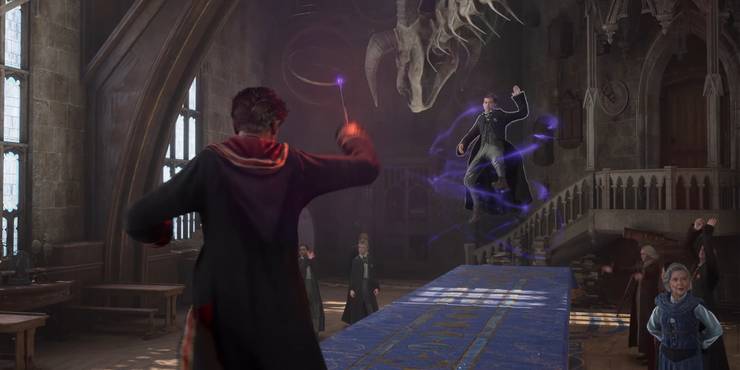 Yes, you can beat enemies by using the basic spell and the other spells one by one. But if you use the spells you have together in combos, you will do more damage to the enemy. Since you don't have much health at the start, it's best to make as many combos as possible against your enemies.
Even though you start with only a few spells and the basic cast, you can still make a lot of combos out of these. At the Crossed Wands Dueling Club, you can work on your combos with Lucan. You'll be able to beat the first few bosses by using these combos to your advantage.
Stock Up On Wiggenweld Potions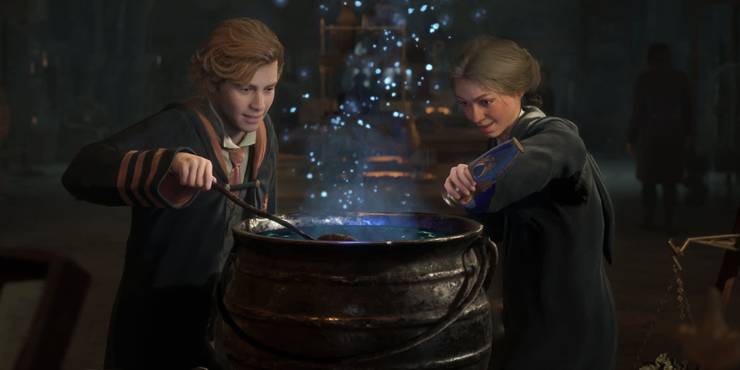 As we've already said, you don't have a lot of health when you start Hogwarts Legacy. Don't worry, though, because Wiggenweld Potions will often save you from losing. At first, you'll get quite a few of these for free.
When you can make your own Wiggenweld Potions, you should do this as much as you can. You only need one drop of Horklump Juice and one leaf of Dittany. Attacks from enemies can do a lot of damage, so you should be ready for this.
Utilize Enemies Collection Page To Find Out Weaknesses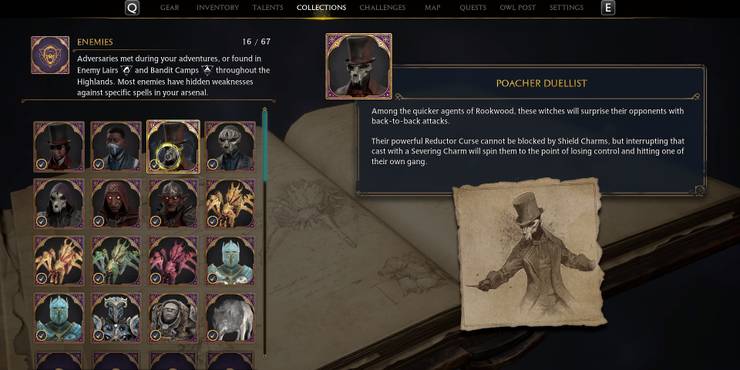 Like many other games like RPGs, enemies have weak spots where you can deal twice as much damage. After fighting a new enemy for the first time in Hogwarts Legacy, you can look at their page in the Collection section to find out what they are weak against.
For example, Flipendo can hurt armored trolls because it throws them off guard and makes their club hit them in the face. In 8 Ball Pool, there are a lot of enemies that are very strong, and learning how they work will help you fight them faster.
Make Professor Assignment Side Quests Your Priority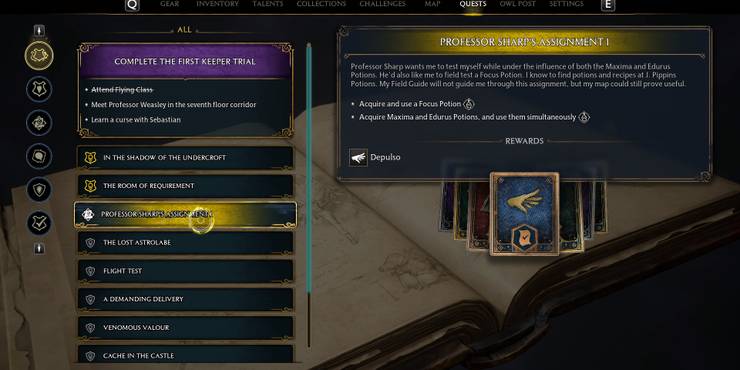 As a new Fifth-Year, you will find that you are a little behind everyone else when you start your classes at Hogwarts. Your professors have offered to help you learn new spells outside of class to make up for this.
Most of the time, these side quests are easy and just require you to practice some dueling skills, like dodging, counterattacking, and more. When these quests show up on your list, do them first so you can get that new spell and use it to blow away your enemies.
Explore Outside The Confines Of Hogwarts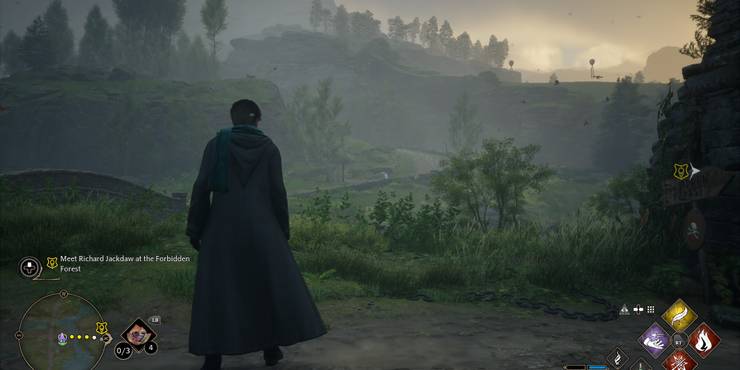 Even though you might want to stay on the main path when you first start 8 Ball Pool game, you should definitely go outside of Hogwarts and beyond to get more experience and find hidden rewards.
If you do this, though, you should be ready for battle first, especially at the start. We've already told you to keep those Wiggenweld Potions on hand, because if you don't, a big nest of spiders could attack you and kill you. You can find a lot of gear and Galleons, though, so it's worth taking the risk.
Use Revelio Often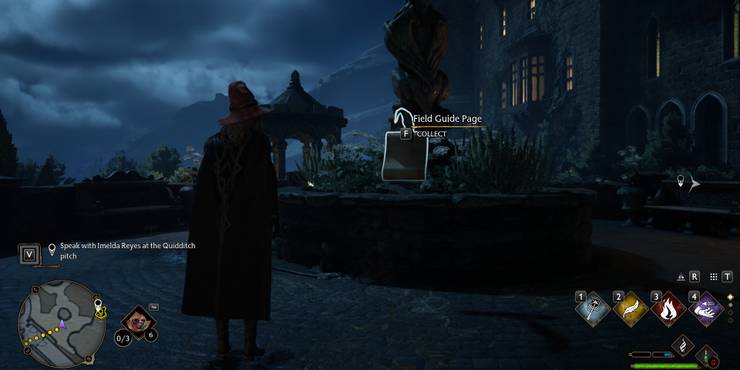 Once you know how to use Revelio, our number one tip is to use it as much as possible. This spell is important to your journey as a student because it will tell you almost everything you need to know about the area to help you look.
Revelio will tell you everything you need to know, whether you're looking for nearby Field Guide Pages or ingredients for a potion. This will speed up your search. You don't have to wander around the castle aimlessly because Revelio will lead you right to what you need.